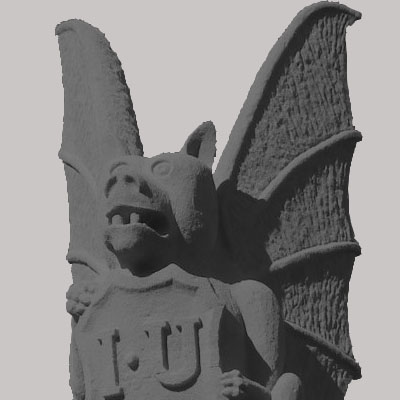 Email:

nlmundel@iu.edu
Department:

Institutional Anayltics

Campus:

IUPUI
Cyberinfrastructure Building
2709 East 10th Street

Cyberinfrastructure Building 2709 East 10th Street Bloomington, IN 47408,
Nicholas L. Mundell, M.A., M.S., is a Data Analyst within Institutional Survey Support. He assists with creating the tools and reports necessary for critically evaluating and acting on a wide range of impactful topics across the university. As part of his responsibilities, Nicholas assists with survey design, online survey programming and implementation, conducting focus groups, quantitative and qualitative analysis, and report writing. Consistent with these responsibilities, Nicholas continually seeks to expand his knowledge of and proficiencies in multiple data and statistical software packages, including but not limited to Qualtrics, SPSS, NVivo, SQL, Tableau, and Excel.

With regard to his formal training, Nicholas completed dual Master's Degrees in Clinical Psychology and Quantitative Psychology from Ball State University. During his education, Nicholas placed a heavy emphasis on developing and honing strong research and analysis skills to assist him in evaluating impactful questions.